On March 8, 2016, Surrey Mitsubishi dealer principals Arash Askarian and Daniel De Bartolo were given recognition by acting mayor, Surrey Councilor Vera LeFranc, for giving back to the community during its grand opening. "The kinds of businesses that we have in Surrey that give back to the community over and over again, that's the kind of leadership that I'm really excited to see. And I really appreciate that."
"Thank you so much for what you do. Business is the foundation of Surrey and we appreciate every new business that opens." LeFranc added.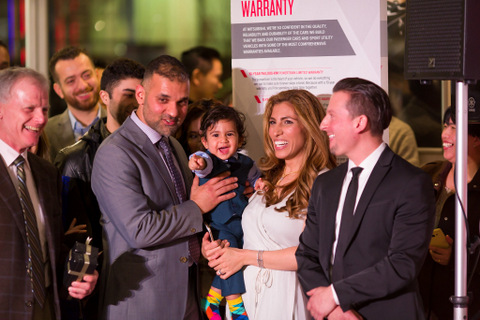 The grand opening was graced by Mitsubishi Motor Sales of Canada president and CEO Kenny Yamamoto. He cut the ribbon and expressed his gratitude for Askarian and De Bartolo on opening the Surrey branch. "This is a great time to join the Mitsubishi Motors family." Mitsubishi Motors reports that there were 1,547 sales in February. Lancer sedan (including Sportback, Evolution and Ralliart models) was the top seller with 566 sales, or over a third of the company's 1,547 deliveries – a 31 per cent improvement compared to 1,184 sales a year ago.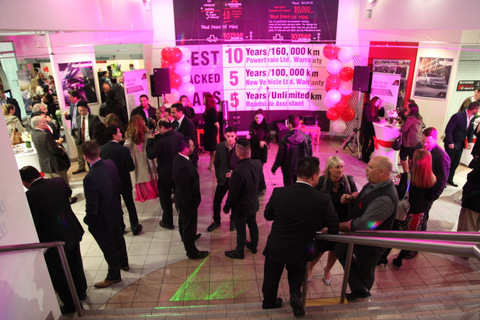 De Bartolo thanked all the staff and employees, "I think at the end of the day, the good thing about being in our position is that we're able to help you guys realize your dreams, your careers, your aspirations, your goals." Then his partner, Askarian, followed up by thanking their wives for putting up with their long hours spent working.
The great party ambiance with red and white wine overflowing inside the dealership went through the roof when Yamamoto danced with Luisa Marshall's TINA. The guests were also entertained by duo Mayo Landicho and Mike Almarines.