On July 1st, instead of celebrating and indulging in the typical festivities of Canada Day, some Filipino-Canadians decided to do something a little bit different this year. Frank Visentin, Knights of Columbus State Deputy Director – Membership, in full collaboration with Knights of Columbus member Bro. Rudy Antonio and the full support of the BC & Yukon Knights of Columbus were out on a mission to transform the lives of kababayans who lack mobility, making life easier by helping facilitate and distribute wheelchairs to the disabled to easily and safely get around with their everyday life.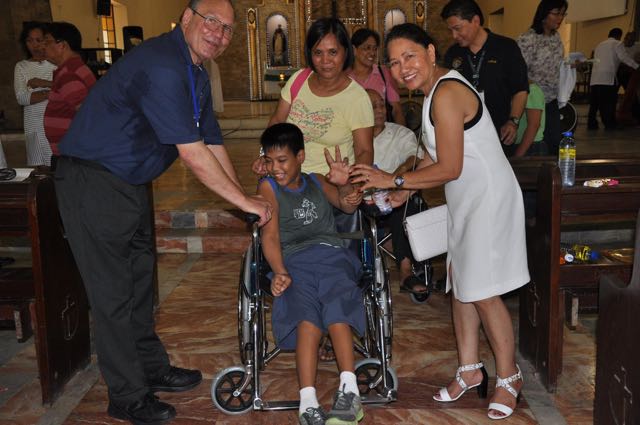 "On July 1, 2016 (July 2 in the Philippines) in celebration of Canada Day, The Canadian Wheelchair Foundation and BC & Yukon Knights of Columbus distributed 210 Wheelchairs in the Philippines. Thirty wheelchairs were distributed in Asingan, our hometown. With the cooperation of Council No.10643, Saint Louis Bertrand Parish, Asingan headed by Bro.Jesus V. Pico (Grand Knight). Brother Knights tackled the preparation and distribution of the program at the pious of our beloved church. With the support of Mrs. Theresa Mamallo, DSWD Asingan, we were able to identify beneficiaries for deserving citizens of Asingan who otherwise cannot avail their own mobility. With deep gratitude with our Canadian partners who joined us in the Philippines on this noble project." proudly posted by Knights of Columbus member Bro. Rudy Antonio on his Facebook wall.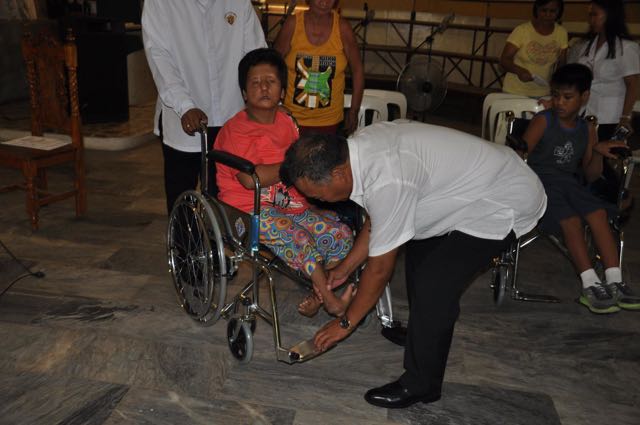 When congratulated through a private message, Antonio said "Indeed, it's heartening to see these poor families go on with their lives without support from the government. In our small way, I hope we can enhance their lives and alleviate boredom with their mobility."
Presently, Antonio is the president of the Adamson University Alumni, BC chapter and a former president of the Filipino Association in BC, FABC. Archie Lim, the State Deputy of BC & Yukon Knights of Columbus, was also present in Asingan.
Asingan is a Philippine municipality in the province of Pangasinan with over 50,000 people and is the the hometown of the 12th and beloved president of the Philippines, President Fidel V. Ramos (1992-1998).