SHAW TV's eveRIAthing holds its annual Wall Of Stars Awards Night on August 27th at 6PM at The Rio Theatre in Vancouver and as in last year, promises to be an evening of recognition, achievement, entertainment and inspiration. This year's event expects a bigger crowd as it recognizes guests on the show, inspiring people, and the winners for The Star Experience Canada.
The event features eveRIAthing guests vying for the Brightest Star Award, Most Popular Episode and Fave Workshop Awards and nominees for the Most Inspiring Story Awards. Highlights will include special performances and messages.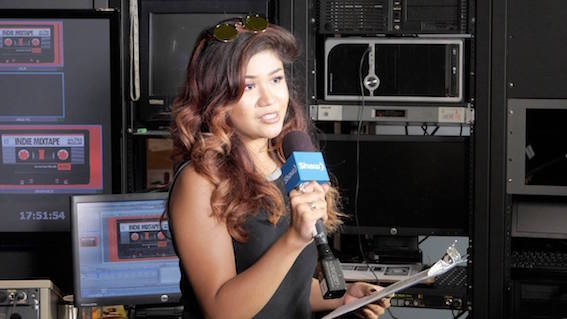 eveRIAthing, now approaching Season 4, is a show that features talents, achievers, inspiring stories, events and people in the community. The show, hosted by singer, songwriter and philanthropist Ria Jade, airs on SHAW Channel 116, Mondays at 9:30 am and 8:30 pm. The Wall of Stars will also be featuring the up and rising hosts Peter Bundic, Richard Tichelman, Joshua Costea, Matreya Scarrwener, Tessa Mouzourakis, Jase Nelson, Sam Porta and two very young host/actors Sasha Neuhaus and Dylan Kingwell.
The Wall Of Stars is once again co-presented by eveRIAthing's major partner, Noodlehead Productions and its CEO and publicist, Lisa Wartur. eveRIAthing and its associates extend its gratitude to all of its sponsors, volunteers, crew, program participants, judges, media partners, presenters, guests and supporters. For more of eveRIAthing, visit www.everiathing.com. Tickets to the event can be purchased directly on
Eventbrite: https://www.eventbrite.ca/e/2016-wall-of-stars-awards-night-tickets-25040054477?aff=es2