FIXED! is an empowering documentary challenging our "throwaway culture". Directed by Vancouver native and Toronto-based filmmaker Cat Mills and produced by Vancouver-based filmmaker and winner of 2016 Vancouver Queer Film Festival Best Feature, Joella Cabalu, FIXED! will premiere at the 2017 DOXA Documentary Film Festival on Monday, May 8 at 9:30 PM at the Pacific Cinematheque with a repeat screening on Thursday, May 11 at 3:00 PM at the Orpheum Annex.
FIXED!, which won first prize at the 2016 Hot Docs Short Film Pitch, tells an interesting story of the activities of an eclectic group of volunteers at Repair Café in Toronto who fix broken items from the community for free. The volunteer "Fixers" try their best to repair the most cherished items of people including a vibrating hairbrush and a singing robotic turtle. Thoughtful and empowering, FIXED! is a practical approach to a global repair solution awareness that is most common in third world countries.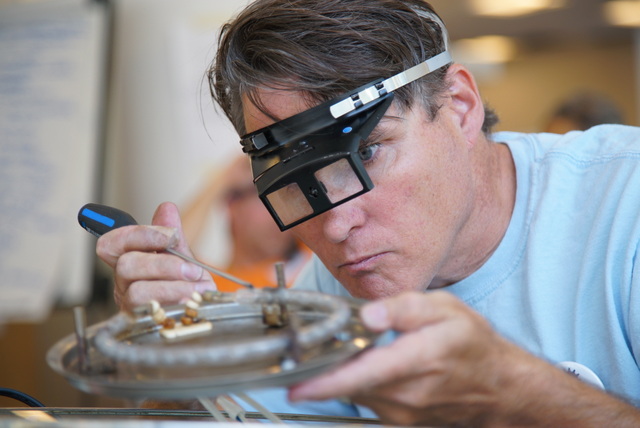 "We are really excited to be premiering FIXED! at DOXA," says Cat Mills. "Joella, Mark Ratzlaff, the editor and I are all from Vancouver and it is heartwarming to know that we will be sharing the film with the community that helped us launch our careers. We are grateful to Bravo for supporting the film through the Hot Docs Short Film Pitch and to the Repair Café Toronto for opening their doors to us and letting us share this charming story."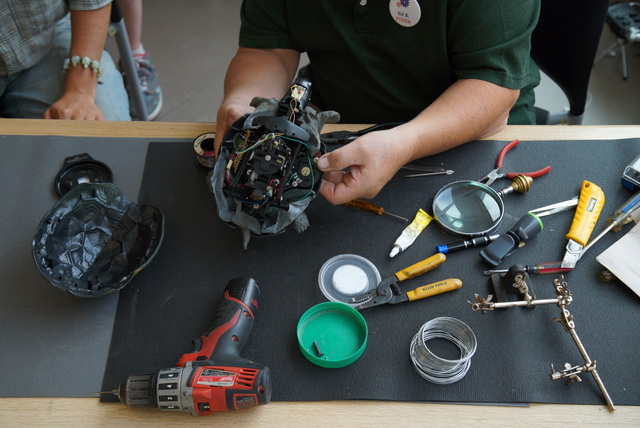 Vancouver is a leading city in the environmental movement and has several active repair groups, like Frameworq and the Vancouver Fix-It Collective. "The dream is to have this film reach a global audience and inspire people to start Repair Cafés in their own communities," says Mills. "Not only is it important for the environment, it is a great way to meet your neighbours."
The film will have its national broadcast premiere on Bravo in December 2017.
---
Ticket Info:
Facebook page: https://www.facebook.com/FIXEDdocumentary/